While most of the Indian cricket fans are desperately waiting for India to play the 3rd ODI against Australia on January 18 at the Melbourne Cricket Ground (and win), there are a simultaneous set of interesting events that are surfacing like air bubbles in water.
Let's look at all these events in brief, which include stories on the aftermath that Hardik Pandya is facing for his 'sexist' comments made on TV, MS Dhoni abusing Khaleel Ahmed during the 2nd ODI against Australia, the delay in Steve Smith's return to international cricket and other events.
1. MS Dhoni loses cool, abuses Khaleel Ahmed during drinks break in 2nd ODI against Australia
MS Dhoni was at the crease during the 2nd ODI against Australia, and in a tight spot, after Virat Kohli had gotten out at 104 runs. As the former Indian captain was fixing up his gear during the drinks break, he was caught on camera hurling abuses at the water-boy Khaleel Ahmed.
It should also be noted that Dhoni has always been a respectable man who never steps out of line without reason (unless he has to hit a spin-bowler for a six), it is understood that he was angry at Khaleel for walking on the pitch while the match was still not over.
Msd said to khaleel 'chu**ya' 😀😀 pic.twitter.com/36ciPlogzb

— Prem Chopra (@premchoprafan) January 15, 2019
While Dhoni fans are often proud of the Ranchi-cricketer never losing his cool, these instances have only resulted in these fanatics to love MSD even more. It is still not clear, however, about which abuse did Dhoni use in particular, but if you look at the video, it won't take too long to guess.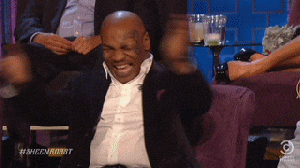 2. Hardik Pandya loses Khar Gymkhana honorary membership as women members raise objection
It has been a couple of weeks since Hardik Pandya's 'sexist' and 'misogynist' comments were aired on TV, and the consequences of the incident are still snowballing into a turmoil for the 25-year-old all-rounder.
First, he faced a great deal of backlash on social media. Second, he got dropped from India's ODI series against Australia with BCCI initiating an inquiry into the incident.
And the third and the latest development – his honorary membership of Mumbai's Khar Gymkhana has been revoked after the women members raised objection to Hardik Pandya being a member of the club.
Khar Gymkhana's Joint Secretary said, "There was a furore on our social media. A lot of ladies felt that if they would be working out at the gym they wouldn't be comfortable with somebody having such thoughts around, ditto at other places. The voice grew stronger and we called for a meeting, wherein all members unanimously felt that Hardik's membership should be revoked."
As reported in latest news today, it was also reported that Pandya's father told the media that since he has returned to Mumbai, he has not gone out of his house or even his room, and isn't taking calls from anybody, as well.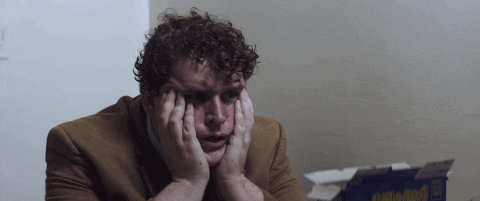 3. Steven Smith elbow surgery a success, but national comeback indefinite
Australia's ex-captain Steve Smith was ruling the batting charts until he was banned by Cricket Australia (CA) for his involvement in the ball-tampering controversy during the Test series against South Africa in 2018.
As he was nearing his come-back date and was getting back in the groove by playing in the ongoing season of the Bangladesh Premier League for Comilla Victorians, he faced another setback after injuring his elbow.
On Monday, Smith underwent a successful surgery but will have to wait some more before he can return to the national team, as his right elbow will be in a brace for another six weeks. His suspension from Australian cricket ends on March 29, 2019, and it should be interesting to see what Cricket Australia decides on the former captain's comeback.
No matter how staunch a supporter you are of the Indian cricket team, one has got to feel bad for Steve Smith.
4. Jason Gillespie believes India has everything to win the 2019 World Cup
The 2019 Cricket World Cup is slated to kick-start in England in May this year, and Australian legend Jason Gillespie is secretly backing the Indian team.
On MS Dhoni :
Gillespie spoke only good things about MS Dhoni and said how the Indian team has been benefiting from his finishing ability for the past decade. He said in an interview, "India have benefitted from Dhoni's finishing ability for more than a decade. They are still benefiting from it… In Adelaide, he had a completely different situation, so he played differently (in the second ODI). He has played over 300 ODIs so he knows how to play these different situations."
On Virat Kohli :
"It was an absolute masterclass from Kohli. He is a class player and a different batsman to everyone else. Numbers speak for themselves and you genuinely don't need to add anything to it. Thirty nine hundreds and 10,000 plus runs in ODI cricket in 50 fewer innings than Tendulkar. And we all knew how good a player Tendulkar was. It is simply incredible what Kohli is doing. He is the best in world cricket at the moment, simple."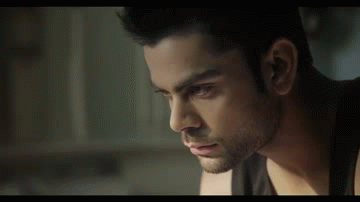 On Indian bowling attack :
"I think the Indian attack is well balanced. Bumrah has been rested for obvious reasons but their attack is still quite good. Everyone offers different things, and you add Bumrah to it, so they are well placed to mount a challenge for the World Cup."
5. Lord's ground could soon increase stadium capacity after 2019 World Cup
The organising body of the Lord's cricket ground – Marylebone Cricket Club (MCC) – has acquired permission to construct two new stands at Lord's, to increase the stadium's capacity from 30,000 to 31,000, it was reported on Wednesday.
The new three-level stands which would be built at the Lord's Nursery End, will cost a whopping $64.37 million, as reported by Reuters.
Construction is slated to begin in August 2019 and might get completed till 2020. MCC Chief executive secretary, Guy Lavender, said in a statement, "We are excited to be commencing another transformational development at Lord's and, by raising the capacity to 31,000 we will be able to welcome more spectators to enjoy matches at the largest cricket ground in the country."